Hope everyone had a wonderful Thanksgiving Celebration. I was fortunate to join once more my friends Joann and Joe. Joann is a wonderful hostess who is always telling me that entertaining is her ministry. Cooking is her expertise and she always insists in having Thanksgiving at her house. I did contribute to the meal bringing my
sweet potato souffle
. I made the recipe that was featured in Good Morning America this week. It was delicious. We ate early since Joann had to go to work at the Hospital. We got back early enough so I could take a walk. I love all the beautiful colors of the season. So how does fall look in your neighborhood?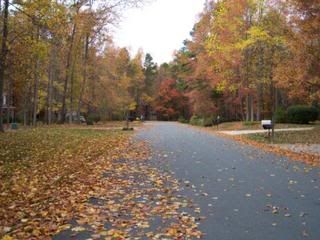 Here's two of ths scarves I will give as gifts this year. The first one is called Airman's Scarf and I will be mailing it to my son
Kevin
. The pattern is from the book
One Skein
by Leigh Radford.
This beautiful cabled scarf is one that I first saw at the Yarn Cottage in Mint Hill and just fell in love with. The ladies at the Yarn Cottage are always willing to share their patterns with some yarn purchase. I made a skinny version. You will get lots of practive with the cable needles doing this one. I substituted the yarn and used Red Heart Soft Yarn (Paprika color). This yarn was made in Turkey and is super soft. The yarn is available at Michaels or at AC Moore. You can find the pattern online at this
site
.