How Pretty!! :o)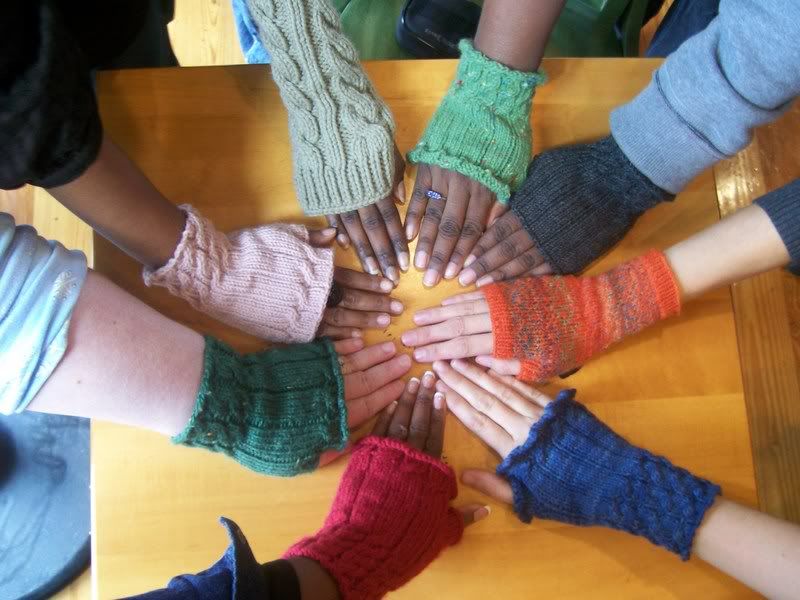 For this fall season the Charlotte Purls participated in a fingerless glove KAL.
With our group KALs, it is typically a project that is quick and some what of a challenge. Anyone who has the desire and motivation to participate can join in at anytime! Even when the KAL is all done! No pressure!
So here are the Purls who were able to take the group picture this past Saturday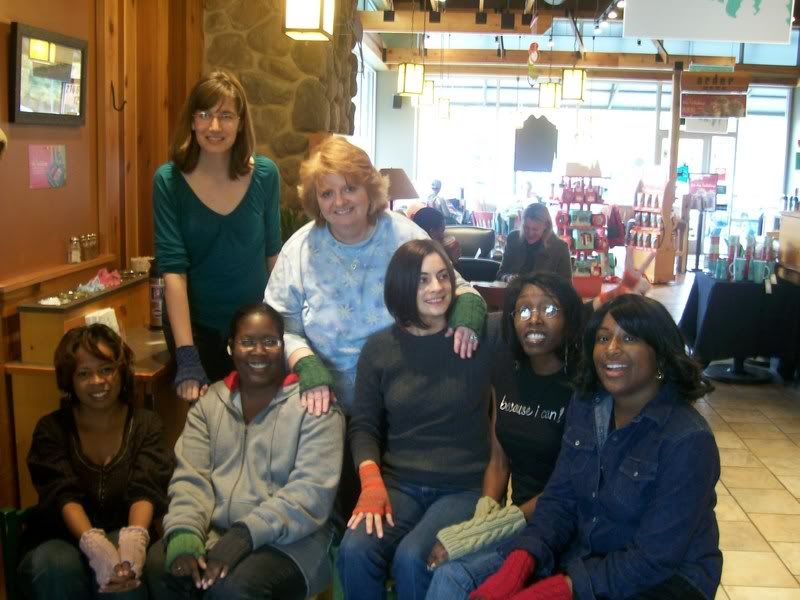 In the picture is: (Top) Alison and Connie (Seated) Wendy, Janet, Sophia, Manchelle, and Stacey
Also, there were those who participated but was not able to make the picture: Fran, Michelle R., Diane, Dani, and Mimi!
We really hope you ladies will still post your finished fingerless gloves on the blog too!
Stay tuned for details on our Winter 2007 KAL! :o)