Hey Purls! There is still time to knit up those cute little hats for our group charity project afghans for Afghans (a4A), commissioned by Alison.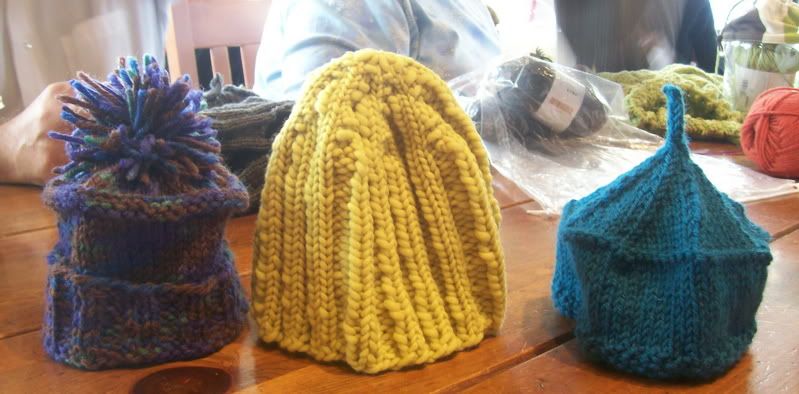 There were 3 cute hats at our recent meeting (Connie, Janet, and Stacey). But we still need more!!

But now there were only 2 hats left...... ;oD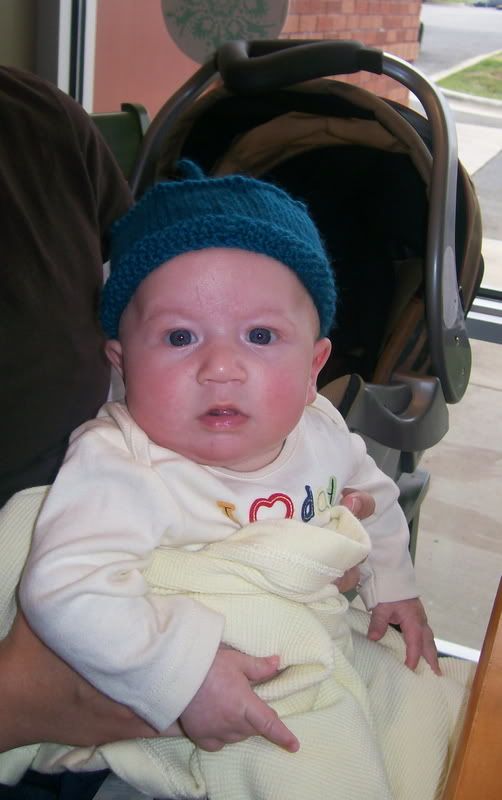 Just couldn't resist gifting this while Mr. Jonas tried it on....back to knitting up more hats!


There is still time!
If you would like to participate and knit up a hat then Alison will be sending them all together in one shipping package in Charlotte Purls name!
Please e-mail Alison about mailing OR meeting up with her with your hat which all will be needed no later than next Monday November 26th. Great quick Thanksgiving holiday knitting! :o)
If that baby pic above doesn't motivate you to knit up a quick hat, then I am not sure what will! :o)