I've thoroughly enjoyed knitting the Fiber Trends clogs. I started mine a couple of weeks or so ago and knitted along with Connie. Thanks Connie for all your help especially picking up the stitches and joining the two soles together. I also learned something new while making the cuff.

Using the Cascade Bulky yarn worked great and these definitely knit fast. I have been home sick with a cold. I completed one entire clog minus one of the soles in a few hours. I'm looking forward making more to give as gifts.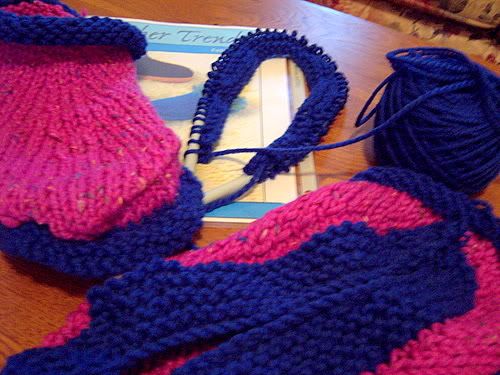 We learned that it takes more yarn to make the soles and cuff. I bought extra hot pink so I'll be making another set of pinks.